Looking for the Best Geriatric Psychiatry Review?
Get Everything You Need to Pass:
| | |
| --- | --- |
| FEATURES | $1097 |
| Instant access to pass-guaranteed course for 12 months (See Agenda) | |
| 400+ Geriatric Psychiatry practice questions | |
| 31+ hour high yield lectures featuring board-focused faculty | |
| Earn up to 31.75 AMA PRA Category 1 CME Credits™ | |
| NEW! iOS & Android mobile app | |
| CME Vault for claiming and storing your CME certificates | |
| Online study group with other course participants | |
| Triple Trust Guarantee – Pass or get a 110% refund | |
Use Code BTB200
in cart
Geriatric Psychiatry Board Review
Register Now
| | |
| --- | --- |
| | Guaranteed Secure Checkout |
Group Discounts available- up to 50% OFF!
Ready to buy now, but need more time to get a group together? No problem! Get 5 or more people together within 30 days of your purchase, and we'll refund the difference. Call John or Lynne at 844-332-5454 for details. LEARN MORE
See Details: Agenda, CME, Testimonials & Board COVID Updates
 

High-Yield Content

LASER-FOCUSED LECTURES: A comprehensive library of video lectures precisely aligns to the Geriatric Psychiatry Certification and Geriatric Psychiatry MOC exam blueprints, so you focus on all exam topics and keywords with no wasted effort.

BOARD-EXPERIENCED FACULTY: Board-certified faculty are experienced in teaching Geriatric Psychiatry board exam preparation. Thus, every lecture is up-to-date, medically accurate, and entirely board-relevant.

Geriatric Psychiatry STUDY GUIDE: The included PDF provides the complete course syllabus, hundreds of pages long. (Printed version also available at checkout.)
 

Board-Style Practice Questions

COMPREHENSIVE QUESTION BANK: 400+ Geriatric Psychiatry multiple-choice questions (MCQ) are included. Each question carefully follows the ABPN board exam content outline and format.

REALISTIC TEST ENVIRONMENT: Prepare by taking practice tests in a format that's just like the actual exam.

THE "QBL" METHOD: "Question-Based Learning" ensures that your review is 100% relevant to the ABPN® Geriatric Psychiatry exam. This proven method works by embedding multiple choice questions into course lectures.

OPTIMIZED FOR LEARNING: Unlike other Q Banks, Beat The Boards! Geriatric Psychiatry practice questions include referenced explanations, so you learn the "how" and "why" behind every question.

 
 

Study Community

PEER COLLABORATION: A study community welcomes you. Ask and answer colleague questions, form study groups, and track your progress

Strength in numbers: Help and be helped, stay motivated, and get connected. All with Beat The Boards!
 

Anytime, Anywhere Access

ON-THE-GO CONVENIENCE: Fit your Geriatric Psychiatry board review around your busy schedule. Get 24/7 online access optimized for smartphone, tablet, and desktop.

MOBILE APP: Includes phone app for downloading lectures for viewing when out of wifi or cellular reach.

UNLIMITED REPEAT VIEWING: Watch lectures in any order, as many times as you need to, with unlimited access for 12 months.

CME CREDITS: Earn 31.75 AMA PRA Category 1 Credits™ by participating in the Geriatric Psychiatry online course. Your annual employer-provided educational funds may be used to cover the costs of these CME activities.

 
Board-focused Faculty
Remember, the American Board of Psychiatry and Neurology tests you on the entire breadth of your specialty, beyond what's practical in your day-to-day. Let our knowledgeable faculty guide you through a comprehensive review that covers exactly what the Geriatric Psychiatry Exam Blueprint dictates.
Register and study within minutes – No hassles, wasted energy, or delays!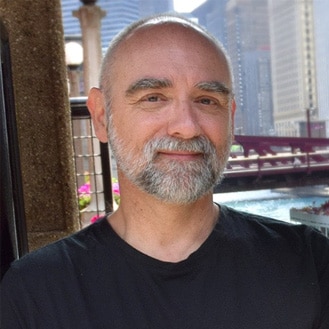 "Here's the challenge: this Geriatric Psychiatry review features 31.75 hours of laser-focused lectures and 400+ Q Bank questions, but all that great content means nothing if you don't get through it in time for the exam. So, Beat The Boards! makes your prep easy. For example:
Listen to audio lectures on the app as you commute to and from work
Answer a few MCQs on your lunch break
Watch video lectures as you work-out on the stair climber or exercise bike
Download lectures to your phone ahead of a flight or when out of wi-fi or cellular range
We're dedicated to helping you pass your boards and that's why we offer you a better-than-money-back pass guarantee. We don't succeed unless you succeed."
Yours in board exam success,

Jack Krasuski, MD, Executive Director
[email protected]
Read What Your Colleagues Are Saying About This Course
"I found Dr. Krasuski's presentations to be well-researched, thorough, pertinent and structured in a way that aided in remembering important details. I passed the geriatric psychiatry board exam with flying colors, thanks to the excellent team at the American Physician Institute."
M. Sethi, MD, Millburn, NJ
"I am still awaiting result but I am very confident that I should pass it. The Geriatric board course helped me lot. This course is not only very comprehensive , it also orients us how to test our knowledge after acquiring it. There are many topics which are tested in exam but they may not be in our radar when simply studying a text book. Most candidates who did not take course would only know during test that a significant part is comprised of Neurology questions . Overall it is very good course to pass the exam and acquire knowledge."
Javed Ghani, MD, Saint James, NY
"Thank you, Dr. Krasuski for putting this education program together and helping me prepare for this difficult exam. I'm writing this knowing already that I've passed the boards. Thank you for your help."
Lidia Kelpacz, MD, Mt. Kisco, NY
"Great program. It immensely helped me to pass the exam the first time with good scores. Thanks."
Sankar Kodidhi, MD, Lee's Summit, MO
"Excellent; well-organized home study course which provided me with very timely and concise review of relevant topics. I will definitely recommend this course to others without any hesitation."
Kuldip Rai Jassal, MD, Parksville, BC
"I wanted to thank you for the excellent review course that was so helpful in my studying for the geriatric psychiatry recertification examination. The test was a very difficult one, and the video lectures and accompanying notebooks were extraordinarily beneficial. The very best lectures were the ones involving dementia/neurocognitive disorder, where you tied together anatomy, functional circuitry, symptoms, syndromes, and diagnoses. It makes a lot more sense to me now than it ever has before. I'm glad that I have the notebooks to refer to in the future. The test was a very difficult one, and let me reiterate it was very difficult. Your help was invaluable. My score was 87 and passing was 71, and I'm relieved that the damnable thing is now behind me. Thank you,"
Jeffrey Danziger, MD, Maitland, FL
"The courses provided a comprehensive review of psychiatry and geriatric psychiatry. I passed the combined MOC exam on the first try. And just as importantly I appreciated the review of the latest material for my practice. I would definitely recommend the course to others."
Colleen Connor, MD, Norristown, PA
"The course I took for geriatrics through American physician Institute Was Very helpful.If you repeat the course material twice, you will feel ready and confident. I thank you all the staff and instructors to make my life easier. Thank you."
Niaz Mohammad, MD, Portage, MI
"It prepared me so well. I have nine board certifications and this was the easiest as I used this program for the first time."
John Norton, MD, Madison, MS
"I passed my board at first seating. The course was extremely useful and prepared me for the exam."
David Dada, MD, Ocala, MI
"I passed my exam!! It helped to have the videos and the review material as a study guide to pass the exam."
Himabindu Lanka, MD, Harrisburg, PA
"This course was definitely worth the money! Passed the exam with plenty of cushion."
Maria Reyes, MD, Sandy, UT
"Very thorough and comprehensive. Very well organized and presented professionally."
William Rafuls, MD, Johnson City, TN
"I am very pleased to inform you that I have passed my boards in Geriatric Medicine. Your board review course was fantastic and has made a lot of difference in the exam. Also it has made me a better physician. Thank you very much for organizing such a great course."
Raja Paspula, MD, Murphy, TX
Neurocognitive Disorders
Dementia/Major Neurocognitive Disorders: Assessment, Diagnosis & Management (1.25 Hours)
Jack Krasuski, MD
Dementia/Major Neurocognitive Disorders: Review of Specific Etiologies (2 Hours)
Jack Krasuski, MD
Delirium (1.25 Hours)
Jack Krasuski, MD
Depressive, Bipolar, & Related Disorders
Depressive Disorders in Later Life (1.75 Hours)
James Ellison, MD
Bipolar & Related Disorders (1 Hour)
Brent Forester, MD
Miscellaneous Disorders
Sleep-Wake Disorders (1.25 Hours)
Jack Krasuski, MD
Psychotic Disorders (1 Hour)
Brent Forester, MD
Substance-Related Disorders (1 Hour)
James Ellison, MD
Anxiety Disorders (1.25 Hours)
Brent Forester, MD
Obsessive-Compulsive & Related Disorders (1 Hour)
Jack Krasuski, MD
Age-Related Sexual Changes, Sexual Dysfunction, & Paraphilic Disorders (1.25 Hours)
Jack Krasuski, MD
Trauma & Stressor-Related Disorders (0.75 Hours)
Jack Krasuski, MD
Personality Disorders I (0.75 Hours)
James Ellison, MD
Personality Disorders II (0.75 Hours)
James Ellison, MD
Other Psychiatric Disorders (1.25 Hours)
Jack Krasuski, MD
Diagnostic Assessments
Diagnostic Assessments: Neuropsychological Testing & Neuroimaging (1 Hour)
Jack Krasuski, MD
Medical & Neurologic Aspects of Geriatric Psychiatry
Medical Aspects of Geriatric Psychiatry (1.25 Hours)
James Ellison, MD
Care of Patients with Neurological Diseases: Movement Disorders & Stroke (1.75 Hours)
Hrayr Attarian, MD
Care of Patients with Neurological Diseases: Seizures, Headaches, Malignancies & Coma (1.75 Hours)
Hrayr Attarian, MD
Cortical Syndromes (1.25 Hours)
Jack Krasuski, MD
Neuroscience & Neuroanatomy
Neuroscience & Neuroanatomy Part I (2 Hours)
Jack Krasuski, MD
Neuroscience & Neuroanatomy Part II (1.25 Hours)
Jack Krasuski, MD
Neuroscience & Neuroanatomy Part III (0.25 Hours)
Jack Krasuski, MD
Aging, Demographics, & Development
Clinical Aspects of Aging (2.5 Hours)
Jack Krasuski, MD
Geriatric Psychopharmacology (1.25 Hours)
Jack Krasuski, MD
Practice-Related Policy and Legal Issues
Forensics, Ethics, & Practice Issues (1.25 Hours)
Jack Krasuski, MD
Intended Audience:
Geriatric Psychiatrists
Learning Objectives:
Upon completion of this program, participants should be able to conduct, discuss, and describe:
Psychiatric evaluation and diagnosis of the major geriatric psychiatry disorders
Clinical neuroscience and etiology of geriatric psychiatry disorders
Psychopharmacologic treatments of geriatric psychiatry disorders
Psychotherapeutic Interventions
Suicide and homicide risk management
Psychological issues related to geriatric forensics, ethics, and practice issue
Accreditation Statement:
This activity has been planned and implemented in accordance with the Essentials and Standards of the Accreditation Council for Continuing Medical Education (ACCME) through the joint sponsorship of Peerpoint Medical Education Institute and American Physician Institute for Advanced Professional Studies, LLC. Peerpoint Medical Education Institute is accredited by the ACCME to sponsor continuing medical education for physicians.
Designation Statement:
Online Course v5.1, Original Release Date December 30, 2017, Termination Date December 30, 2020:
The PeerPoint Medical Education Institute designates this enduring material for a maximum of 31.75 AMA PRA Category 1 Credits™. Physicians should claim only the credit commensurate with the extent of their participation in the activity.
Nurses & Nurse Practitioners: For all your CE requirements for recertification, the ANCC will accept AMA PRA Category 1 Credits™ from organizations accredited by the ACCME.
Physician Assistants: The NCCPA accepts AMA PRA Category 1 Credits™ from organizations accredited by the ACCME.
Licensed Psychologists: Most state boards will accept AMA PRA Category 1 Credits™ toward professional development hours. Please confirm with your state board before using this product for professional development hours.

American Board of Psychiatry and Neurology Covid 19 Update
This information is updated weekly. For the most current update, please visit the ABPN website.
The latest as of NOVEMBER 20, 2020:
Update September 17, 2020: ABPN Educational Grants Allow Diplomates Access to Self-Assessment and CME Activities from Select Subspecialty Societies
The ABPN is pleased to announce that all ABPN diplomates, regardless of areas of interest, will have remote access to additional self-assessment and CME options from select subspecialty professional societies at either typical member pricing or at no cost.
Through an unrestricted educational grant from the ABPN, the following societies have now posted additional information on how diplomates can access these activities in order to earn additional credits. Diplomates should visit the individual society website for more information.

See full history.
Update August 11, 2020: Taking an Exam at a Pearson VUE Test Center Soon?
Read our Guidelines and FAQ about precautions being taken to protect the health and safety of test takers.

See full history. 

Update July 27, 2020: Candidates for September and October 2020 Specialty and Subspecialty Initial Certification Exams
During these challenging times, the ABPN is working with Pearson VUE and monitoring test center availability for all Fall 2020 exams on a continuous basis. At this time, the ABPN does not plan to make any changes to the Fall Exam Schedule.
Pearson VUE is closely monitoring the situation and making test center operation decisions in accordance with local laws. View Pearson VUE's Coronavirus Test Delivery Information page for more information. Please note that some Pearson VUE test centers are operating at limited capacity to comply with social distancing requirements in certain areas to provide a safe testing experience. Pearson VUE customer service is also experiencing high call volumes.
Once scheduling is open for your exam, ABPN suggests that you try to schedule your appointment using your personal Pearson web account, as telephone wait times have been longer than usual. If you are unable to schedule a testing appointment within 50 miles of the address in your Folios account during the regular testing window, please email ABPN at [email protected] and we will be happy to assist you.
Geriatric Psychiatry Board Exam Dates
Geriatric Psychiatry Certification Exam
Application Opens: January 2, 2019
Application closes (at 11:59 CT): April 30, 2020
Late application closes (at 11:59 CT): April 30, 2020
Exam: October 13-16, 2020
More Info
Geriatric Psychiatry MOC Exam
Application Opens: September 30, 2020
Application closes (at 11:59 CT): January 30, 2020
Late application closes (at 11:59 CT): February 6, 2020
Exam: April 6- August 31, 2020
More Info
Use Code BTB200
in cart
Geriatric Psychiatry Board Review
Register Now
| | |
| --- | --- |
| | Guaranteed Secure Checkout |