Looking for the Best Neurology Certification Review?
Get Everything You Need to Pass:
| | |
| --- | --- |
| FEATURES | $1097 |
| Instant access to pass-guaranteed course for 12 months (See Agenda) | |
| 1700+ Neurology Certification practice questions | |
| 58+ hour high yield lectures featuring board-focused faculty | |
| Earn up to 82.5 AMA PRA Category 1 CME Credits™, including 24 ABPN®-Approved Self-Assessment Category 1 Credits | |
| NEW! iOS & Android mobile app | |
| CME Vault for claiming and storing your CME certificates | |
| Online study group with other course participants | |
| Triple Trust Guarantee – Pass or get a 110% refund | |
Use Code BTB200
in cart
Neurology Certification Board Review
Register Now
| | |
| --- | --- |
| | Guaranteed Secure Checkout |
Group Discounts available- up to 50% OFF!
Ready to buy now, but need more time to get a group together? No problem! Get 5 or more people together within 30 days of your purchase, and we'll refund the difference. Call John or Lynne at 844-332-5454 for details. LEARN MORE
See Details: Agenda, CME, Testimonials & Board COVID Updates
 

High-Yield Content

LASER-FOCUSED LECTURES: A comprehensive library of video lectures precisely aligns to the Neurology Certification exam blueprint, so you focus on all exam topics and keywords with no wasted effort.

BOARD-EXPERIENCED FACULTY: Board-certified faculty are experienced in teaching Neurology Certification board exam preparation. Thus, every lecture is up-to-date, medically accurate, and entirely board-relevant.

Neurology Certification STUDY GUIDE: The included PDF provides the complete course syllabus, hundreds of pages long. (Printed version also available at checkout.)
 

Board-Style Practice Questions

COMPREHENSIVE QUESTION BANK: 1700+ Neurology Certification multiple-choice questions (MCQ) are included. Each question carefully follows the ABPN board exam content outline and format.

REALISTIC TEST ENVIRONMENT: Prepare by taking practice tests in a format that's just like the actual exam.

THE "QBL" METHOD: "Question-Based Learning" ensures that your review is 100% relevant to the ABPN® Neurology Certification exam. This proven method works by embedding multiple choice questions into course lectures.

OPTIMIZED FOR LEARNING: Unlike other Q Banks, Beat The Boards! Neurology Certification practice questions include referenced explanations, so you learn the "how" and "why" behind every question.

 
 

Study Community

PEER COLLABORATION: A study community welcomes you. Ask and answer colleague questions, form study groups, and track your progress

Strength in numbers: Help and be helped, stay motivated, and get connected. All with Beat The Boards!
 

Anytime, Anywhere Access

ON-THE-GO CONVENIENCE: Fit your Neurology Certification board review around your busy schedule. Get 24/7 online access optimized for smartphone, tablet, and desktop.

MOBILE APP: Includes phone app for downloading lectures for viewing when out of wifi or cellular reach.

UNLIMITED REPEAT VIEWING: Watch lectures in any order, as many times as you need to, with unlimited access for 12 months.

CME CREDITS: Earn 82.5 AMA PRA Category 1 Credits™ including 24 Self-Assessment Category 1 Credits by participating in the Neurology Certification online course. Your annual employer-provided educational funds may be used to cover the costs of this CME activity.

 
Board-focused Faculty
Remember, the American Board of Psychiatry and Neurology tests you on the entire breadth of your specialty, beyond what's practical in your day-to-day. Let our knowledgeable faculty guide you through a comprehensive review that covers exactly what the Neurology Certification Exam Blueprint dictates.
Register and study within minutes – No hassles, wasted energy, or delays!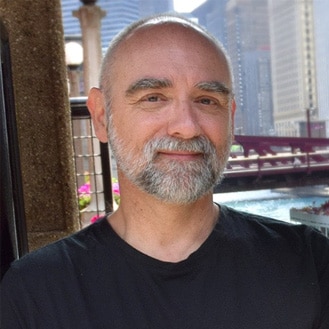 ''Here's the challenge: this Neurology Certification review features 58.5 hours of laser-focused lectures and 1700+ Q Bank questions, but all that great content means nothing if you don't get through it in time for the exam. So, Beat The Boards! makes your prep easy. For example:
Listen to audio lectures on the app as you commute to and from work
Answer a few MCQs on your lunch break
Watch video lectures as you work-out on the stair climber or exercise bike
Download lectures to your phone ahead of a flight or when out of wi-fi or cellular range
We're dedicated to helping you pass your boards and that's why we offer you a better-than-money-back pass guarantee. We don't succeed unless you succeed."
Yours in board exam success,

Jack Krasuski, MD, Executive Director
[email protected]
Read What Your Colleagues Are Saying About This Course
"Beat The Boards! is a 'must-have' to prepare for the Adult Neurology Boards. It is not only thorough, but it also clues you in regarding what to focus on. By reviewing the material over and over again, I walked into the boards with complete confidence. I walked out feeling as if I did the very best I could to prepare. My passing grade was confirmation that the course did, indeed, work. If I had to do it all over again, I would prepare with Dr. Krasuski and friends in a heartbeat! You can trust these guys- I did and it paid off."
Michelle Boudreau, DO, Vemon, CT
"I have successfully passed the Neurology Boards, scoring in the 80s on 2.5 out of the 3 total sections. I can not tell you how your course was a tremendous help in my preparation and a big part of my passing success. The lectures were great. The lecturers themselves were of the highest quality in their fields, and the course was well organized. I consider this trifecta a recipe for success. I strongly encourage everybody to attend your course."
Nadir Osman, MD, Boca Raton, FL
"I want to say that the biggest drawback of other neurology courses is that there is no stress on psychiatry, though there is quite a bit of psych seen on the exam. Your course offers everything we need to know, not just neurology but also psychiatry. Not only did I pass with an excellent score, I in fact got 100% in psychiatry. All I did to prepare for the exam was Beat the Boards! I was short on time and had no time to even dig through anything else but your course. In fact, one does not need anything else but your course. Thank you so much for putting together such a great course."
Dilpreet Kaur, MD, Elk Grove, CA
"I took my neurology boards after taking Beat the Boards! and passed with flying colors on the first try. I was worried because I had been working full time and family life is also busy so I didn't have as much dedicated time to study as I would have liked. However, the week long course helped to focus my studying and help me key in on the board-worthy facts and concepts, particularly in my areas of weakness. I highly recommend Beat the Boards! as a quality board review course."
Dalila Lewis, MD, FAAP, Suffolk, VA
"I easily passed my boards after taking the Beat The Boards! course. I found the course not only extremely thorough, but also an enjoyable way to review for the boards. Simply put, I found that it really structured my studying in a way I might not have been able to on my own. I am already recommending it to colleagues with upcoming boards next year."
Matt Brock, MD, Brookline, MA
"Thank you for guiding our group to success. I am in the academic field and I definitely will personally encourage other Neurologists to attend the course, live or online, before sitting for the Boards. The course is concise and precise, and it is by far superior to any other course we were able to review. Beat the Boards! really guarantees passing with excellent grades. I thank you so much for your help."
Bordes Laurent, MD, Brooklyn, NY
"I failed the boards my first time around studying on my own. The API online course guided me to focus on the material that I needed to know for the test. The online lectures with the lecture outline binder were a high-yield and very efficient way to study. Many questions on the test reflected material taught in the course that I would not have thought would be important for the test. I did very well on the exam after using the API materials to study."
Melissa Motta, MD, Baltimore, MD
"Thank you very much for organizing such a well-designed crash course for Neurology board preparation. For an extremely busy physician like me it was really useful. I would recommend this course to anyone who wants to pass the board in first chance without any risk."
Hariprasad Kunhiveedu, MD, Shaker Heights, OH
"I passed my boards with flying colors. Your course was to the point, focused with clear slides. I did not have to run through the review course books. I did not waste my time figuring out what was important because your course included it all. I was very satisfied and would recommend this to future test takers."
Priyanka Chaudhry, MD, Irving, TX
"I had to wait to see if I passed – which I did. Overall, I think it's an excellent course focused and pertinent for the exam. I am a Child Neurologist and so I was particularly worried about the Adult portion but the course prepared me well – even with my busy schedule (two physician parents with three kids under five)!"
Ari Zeldin, MD, Encinitas, CA
"I took the course right after residency, and found it to be superb! The lectures were efficient, filled with HIGH-YIELD material. The test questions were very similar to the actual exam. This course was a lifesaver for me, especially since I am not the greatest test-taker. Taking this course allowed me to pass!"
Robert Fishman, MD, Aliquippa, PA
"I passed my written board, and I felt this course for sure is helpful."
Xiaohong Sl, MD, Madison, MS
"This board review course was a comprehensive, high-yield neurology review. It's just what I needed to focus my preparations 1 month before my exam. Now I have more than enough study material and many practice exams to help me solidify my preparation. Attending the live course helped me focus, and having video access to review is really helpful."
Ellen Haddad, MS, Summit, MS
"This review was the best thing I did to prepare for my neurology board. It saved time during my hectic schedule. The material is very focused and provides a complete review for the exam. What I loved most about this program is the ability to use the videos from my mobile device, giving me the chance to study while exercising after a long day at work. Great product, I already recommended it to my colleagues finishing their residency."
Sami Op, MS, West Hartford, CT
"Any resident, fellow, or practitioner who's overwhelmed with studying all the possible topics in Neurology for the boards would do well to attend this course. It's a focused yet still comprehensive review that highlights tested topics. I'm much more confident about taking the boards after having attended."
Shannon Stewart, MD, Augusta, GA
"Very comprehensive review – while geared towards board takers it is also a very good way of getting updated and CME credits. I think it is a much better review than Osler. The lecturers were all very knowledgeable and aside from giving board-taking tips, also gave updates or ongoing research on topics they lectured in. I definitely recommend this course – even for child neurologists."
Melinie Alarcio, MD, Mesa, AZ
"Beat The Boards! Neurology Certification course is a must for anyone preparing for neurology certification. The lectures and the high-yield information are invaluable. Outstanding lecturers who clear up difficult concepts in a very easy and lucid manner. Highly recommended."
Tariq Alam, MD, St. Louis, MO
"It helps in providing confidence, giving support and impetus for preparing for the boards. It is great to meet colleagues from all over the country and at various stages of their careers. Finally, the lecturers in the course are skilled communicators in their fields, making the information stick. Thank you for organizing this awesome course!"
Soma Sengupta, MD, Brookline, MA
"I am sure it will help me for the test and in practicing neurology. The main reason most of us attend the course is we don't have much time for preparing and reviewing all materials covered in years of neuro training. It was an intense 5-day course."
Rajeeta Mani, MD, Detroit, MI
"This course was comprehensive, efficient review of topics covered in the exam. There was a great balance of lectures and I feel much more confident going into my board exam armed with this information. Thank you!"
Glynnis Zieman, MD, Phoenix, AZ
"Colored Pathology slides are extremely helpful. Please include pediatric neurology in the live course as it is a high yield topic and is difficult for adult Neurologists."
Yaman Z. Eksioglu, Dallas, TX
"I was very satisfied with this course. It is really a very helpful motivation in studying and understanding a lot of vague principles in neurology, which you can't find in any books but only will find them as hints from the lecturer, which also helps in understanding the whole subject."
Mohammed Homsi, MD, Bolingbrook, IL
"This is the most comprehensive review program I've attended. Not only do you have live lectures, online lectures and syllabus were very helpful for review. A highly recommended program. CME is an added bonus."
Simon Han, MD, Dallas, TX
"Overall, the review course was very well-organized. The speakers were very eloquent and knowledgeable in their fields. The courses were concise, yet very complete. I would recommend this course to all future neurologists taking the boards."
Ovictur Lee R. Tesoro, MD, Pittsburgh, PA
"I had a wonderful five days in Chicago. The neurology boards prep course was well-organized and the faculty was very dedicated. I would introduce the course to other neurologists or psychiatrists."
Kejian Tang, MD, Schenectady, NY
"An excellent, concise review with many presenters clearly focused on high-yield info. All were open to questions and friendly. I would definitely recommend it to colleagues & friends."
Cassandra Bums, MD, Franklin, MA
"Much better in terms of high-yield information without overwhelming with superfluous details than the Osler course. Would highly recommend."
Sheri Hamnik, MD, Virginia Beach, VA
"I am very grateful to have found this course – the faculty was excellent and provided excellent guidance on what to focus on for the board."
Amalia Geller, MD, El Paso, TX
"This was an outstanding review course – very complete. Material covered was well-presented. The ability to listen to the lectures via the web at my leisure was incredibly helpful!"
Wendy Besler-Panof, MD, Clinton Township, MI
"Initially, I was apprehensive about signing up for this course. However, now that I have completed it, I definitely feel it is worth the money and time. I truly feel confident and prepared for the boards!"
Jill Trumble, MD, Augusta, GA
"Up-to-date, concise yet comprehensive board-focused course. I tried several board review materials. Beat The Boards! is by far the best."
Satsuki Matsumoto, MD, Iowa City, IA
"Since people are in residency, fellowships, private practices - you don't have much time to read. This is short, detailed, and point-specific for the exams."
Baku Patel, MD, West Bloomingfield, MI
"Excellent review with lots of questions. Speakers are thorough and try to give examples of high-yield topics that will be likely tested on the boards."
Catherine Griffin, MD, Balto, MD
"This course helped me to focus on what is important for the test, not just by rumors of what to study. I feel more confident in taking this test."
Dnald Dworek, MD, North Riverside, IL
"I felt like this course focused on the most high-yield material to be tested. The faculty were all excellent teachers, lecturers, and speakers."
Carmen Ramirez, MD, MSc, Bryan, TX
"I think I have immensely benefited from the course. It has not left an area of Neurology uncovered. It gives you an idea of a whole spectrum of Neurology."
Syed Mansoor Hussaini, MD, MPH, Memphis, TN
"It's the best preparatory course for the Neurology Boards. I am sure I am going to pass. I also learned a lot for my practice."
Obi Okonkwo-Onuigbo, MD, Seminole, FL
"Superb course and the only one needed for boards. Wonderful added and included items on the web site and all lectures."
Barbara Nelson, MD, Clinton Township, MI
"I wish I knew about this program much earlier, because it definitely had a positive impact on my preparation for the board and in my practice."
Bassam Maaz, MD, West Bloomingfield, MI
"Excellent course. I am in a position to make this conclusion because I have attended several other courses, already."
Zoltan Fekete, MD, Woodridge, NY
"Very good. I like the idea of having online courses and questions for review available afterwards."
Cristina Cruz, MD
"I felt that the lectures who focused on clinical relevance helped significantly for learning purposes."
Jessica Kellet
"Jack, the course overall was excellent. Great speakers and relevant course materials."
Kashyar Khodabalash, MD, Oak Park, MI
"This course helped me develop a study regimen to focus & prepare for the boards. Highly Recommend."
Ann Marie Coller, MD, Salt Lake City, UT
"This course was helpful and definitely makes me feel more confident about taking the boards in one month."
Takijah Heard, MD, Roxbury, MA
"Faculty members did an excellent job of highlighting board-relevant materials during the course of lectures."
Arash Foroughi, MD, Baltimore, MD
"This course was a good comprehensive review of the major topics in neurology and psychiatry."
Peter Adamczyk, MD, Sacramento, CA
"I found this course very helpful in studying for the Neuro Board Exam. I would recommend it to others."
Eleina Mikhaylov, MD, Farmington Hills, MI
"It is a great course and I would recommend this course to residents in 3rd and 4th year of residency."
Madhuri Vallabhuni, MD, Louis Ville, KY
"They focus on the most high-yield topics on the exam, which is exactly what I was looking for."
Said Ibbrahimi, MD, Phoeniz, AZ
"This was an intense course that was exactly what I needed for board review."
Natasha Alexander, MD, Dayton, OH
"It covered important, high-yield material very well. Highly recommended."
Ayman Ibrahim, DO, LaPorte, IN
"It is a very good and informative resource for boards, and also for practice."
Kalpesh Patel, MD, Albany, GA
"Excellent course. Loved the course. Very well made."
Kareem Gadelmola, MD, Ridgeland, MS
"I have seen significant improvement in score since taking this course."
Seshurao Kruthiuenti Beacan
"I learned an amazing amount of material in five days."
Janet Waters, MD, Pittsburgh, PA
"I couldn't imagine taking the boards without this course!"
Alan Kevin Cole, MD, Hattiesburg, MS
"Very useful review course for the boards. Thanks!"
Bakul Patel, MD, Chicago, IL
"Very good educational experience. Well-organized and focused."
Temenuzhka Mihaylova, MD, Dearborn Heights, MI
"I thoroughly enjoyed the lectures and felt they were very high-yield."
Ichechukun Obih, MD, New Orleans, LA
"Good comprehensive clinical/basic sciences neurology review."
Mario Coleman, MD, Edmond, OK
"It was a good course covering the vast majority of topics."
Brian Stucki, MD, Midlothian, VA
"Very comprehensive and complete. Exam-focused."
Mary Shaya, MD, Shelby Township, MI
"Overall a great review course. Very attentive staff."
Omar D. Cardona-Garcia, MD, Moca, PR
"It covers everything in Neurology within 5 days."
Adarsh Bhimraj, MD, Cleveland, OH
"Dr. Krasuski did an outstanding job. Thanks."
Rassan Tarabein, MD, Fairhope, AL
"Overall a great experience! Thanks so very much!"
Rita DeVito, MD, Haiku, HI
"Excellent review! Pertinent and high yield."
Jennifer Rasmussen, MD, San Antonio, TX
"Great course. Favorite. Liked the video sessions."
Armin Hanna, MD
"Excellent board review course."
Dipakkumar Pandya, MD, Edison, NJ
"Course was good – no shortcomings."
Kris Murthy, MD, Charleston, WV
"Worth investing the time and travel."
Syed Sadig, Ridgeland, MS
"Well organized."
Olivia Coiculescu, Glasgow, KY
"Best prep course. Thanks!"
Obi F. Okonkwo-Omurgbo, Seminole, FL
Primary / Secondary Headache Disorders (1.25 hrs)
Rimas Lukas, MD
Pain Disorders (1 hr)
Rimas Lukas, MD
Epilepsy: Epidemiology, Etiology, Seizure Types & Syndromes / Management (1.75 hrs)
Naoum Issa, MD, PhD
Sleep Disorders (1.5 hrs)
Hrayr Attarian, MD
Introduction to Clinical Neurogenetics & Neuroepidemiology (1 hr)
Brent Fogel, MD, PhD
Advanced Topics in Clinical Neurogenetics (1 hr)
Brent Fogel, MD, PhD
Cerebrovascular Disease (1.5 hrs)
Neelofer Shafi, MD
Neuromuscular Disorders I-IV (2 hrs)
Matthew McCoyd, MD
Neuromuscular Disorders V-IX/Demyelinating Disorders (3.75 hrs)
Matthew McCoyd, MD
Movement Disorders (2 hrs)
Praveen Dayalu, MD
Trauma & Critical Care (.75 hrs)
Baback Arshi, MD
Neuro-ophthalmology (1.5 hrs)
Jeffrey Nichols, MD
Neuro-otology (.75 hrs)
Naoum Issa, MD, PhD
Cranial Neuropathies (1 hr)
Rimas Lukas, MD
Neurologic Complications of Systemic Disease (1.25 hrs)
Praveen Dayalu, MD
Neuroendocrinology (.5 hrs)
Praveen Dayalu, MD
Neurotoxicology (.5 hrs)
Praveen Dayalu, MD
Neuro-oncology (1 hr)
Rimas Lukas, MD
Neuroimmunology (1 hr)
Robert Pace, MD
Neuroinfectious Diseases (1.5 hrs)
Praveen Dayalu, MD
Child Neurology (1.5 hrs)
Sotirios Keros, MD, PhD
Congenital Disorders (1.25 hrs)
Sotirios Keros, MD, PhD
Pregnancy & Neurology (.5 hrs)
Sandra Rose, MD
Psychiatric & Psychological Principles (1 hr)
Jack Krasuski, MD
Neuropsychological Tests (.5 hrs)
Jack Krasuski, MD
Depressive Disorders / Bipolar Disorders (1.75 hrs)
Jack Krasuski, MD
Somatic Symptom and Factitious Disorders / Psychotic Disorders / Obsessive-Compulsive and Related Disorders (2 hrs)
Jack Krasuski, MD
Personality Disorders / Eating Disorders / Substance Use Disorders / Anxiety and Trauma Related Disorders (2 hrs)
Jack Krasuski, MD
Autism Spectrum Disorder / Intellectual Disability / Attention Deficit Hyperactivity Disorde (1.5 hrs)
Jack Krasuski, MD
Delirium (1.25 hrs)
Jack Krasuski, MD
Neurocognitive Disorders (3.75 hrs)
Jack Krasuski, MD
Psychopharmacology (2.25 hrs)
Jack Krasuski, MD
Cortical Syndromes (1)
Jack Krasuski, MD
Development (1.25 hrs)
Jack Krasuski, MD
Clinical Diagnostic & Therapeutic Procedures (2 hrs)
Robert Pace, MD
Neuroanatomy (2 hrs)
Brent Fogel, MD, PhD
Neuropathology (2 hrs)
Jennifer Baccon, MD, PhD
Neurochemistry (2 hrs)
Naoum Issa, MD, PhD
Ethics & Issues in Practice (.75 hrs)
Jack Krasuski, MD
Interpersonal & Communications Skills (.5 hrs)
Sotirios Keros, MD, PhD
Intended Audience: Neurologists
Learning Objectives:
Upon completion of this program, participants should be able to:
Identify the epidemiologic, pathophysiologic, physiologic, and genetic aspects of the major neurologic and psychiatric disorders
Recall the diagnostic criteria and clinical features of major disorders
List the comorbidities and differential diagnoses
Apply the appropriate diagnostic procedures based on clinical presentation and to interpret the results of the ordered procedures
Develop comprehensive management and treatment plans for patients
Identify the ethical and legal considerations that may arise when managing patients
Accreditation Statement:
This activity has been planned and implemented in accordance with the accreditation requirements and policies of the Accreditation Council for Continuing Medical Education (ACCME) through the joint providership of PeerPoint Medical Education and American Physician Institute for Advanced Professional Studies, LLC. The PeerPoint Medical Education Institute is accredited by the ACCME to provide continuing medical education for physicians.
The American Board of Psychiatry and Neurology has reviewed the Neurology Review and has approved this program as a part of a comprehensive Self-Assessment Program, which is mandated by the ABMS as a necessary component of Maintenance of Certification.
The Neurology Certification Board Review Course is ABPN-approved as a comprehensive Self-Assessment program. To receive the 24 Self-Assessment CME credits for this course, you must already be a diplomate of the ABPN and have already passed the certification exam. If you are not a diplomate of the ABPN, you will not be eligible to receive the 24 Self-Assessment credits.
Designation Statement:
Online Course (v8.1), Release Date January 19, 2018, Termination Date, January 19, 2021:
The PeerPoint Medical Education Institute, LLC designates this enduring material activity for a maximum of 82.5 AMA PRA Category 1 Credits™. Physicians should claim only the credit commensurate with the extent of their participation in the activity.
Of these 82.5 credits: 24 also qualify as ABPN Self Assessment credits.
Nurses & Nurse Practitioners: For all your CE requirements for recertification, the ANCC will accept AMA PRA Category 1 Credits™ from organizations accredited by the ACCME.
Physician Assistants: The NCCPA accepts AMA PRA Category 1 Credits™ from organizations accredited by the ACCME.
Licensed Psychologists: Most state boards will accept AMA PRA Category 1 Credits™ toward professional development hours. Please confirm with your state board before using this product for professional development hours.
American Board of Psychiatry and Neurology Covid 19 Update
This information is updated weekly. For the most current update, please visit the ABPN website.
The latest as of NOVEMBER 20, 2020:
Update September 17, 2020: ABPN Educational Grants Allow Diplomates Access to Self-Assessment and CME Activities from Select Subspecialty Societies
The ABPN is pleased to announce that all ABPN diplomates, regardless of areas of interest, will have remote access to additional self-assessment and CME options from select subspecialty professional societies at either typical member pricing or at no cost.
Through an unrestricted educational grant from the ABPN, the following societies have now posted additional information on how diplomates can access these activities in order to earn additional credits. Diplomates should visit the individual society website for more information.

See full history.
Update August 11, 2020: Taking an Exam at a Pearson VUE Test Center Soon?
Read our Guidelines and FAQ about precautions being taken to protect the health and safety of test takers.

See full history. 

Update July 27, 2020: Candidates for September and October 2020 Specialty and Subspecialty Initial Certification Exams
During these challenging times, the ABPN is working with Pearson VUE and monitoring test center availability for all Fall 2020 exams on a continuous basis. At this time, the ABPN does not plan to make any changes to the Fall Exam Schedule.
Pearson VUE is closely monitoring the situation and making test center operation decisions in accordance with local laws. View Pearson VUE's Coronavirus Test Delivery Information page for more information. Please note that some Pearson VUE test centers are operating at limited capacity to comply with social distancing requirements in certain areas to provide a safe testing experience. Pearson VUE customer service is also experiencing high call volumes.
Once scheduling is open for your exam, ABPN suggests that you try to schedule your appointment using your personal Pearson web account, as telephone wait times have been longer than usual. If you are unable to schedule a testing appointment within 50 miles of the address in your Folios account during the regular testing window, please email ABPN at [email protected] and we will be happy to assist you.
Neurology Board Exam Dates
Neurology Certification Exam
Application Opens: November 11, 2020
Application closes (at 11:59 CT): February 13, 2020
Late application closes (at 11:59 CT): March 5, 2020
Exam: September 21-25, 2020
More Info
Neurology MOC Exam
Application Opens: August 1, 2020
Application closes (at 11:59 CT): June 2, 2020
Late application closes (at 11:59 CT): June 9, 2020
Exam: August 17- September 30, 2020
More Info
Use Code BTB200
in cart
Neurology Certification Board Review
Register Now
| | |
| --- | --- |
| | Guaranteed Secure Checkout |