Looking for the Best Neurology MOC Review?
Get Everything You Need to Pass:
Instant access to pass-guaranteed course for 12 months (See Agenda)
400 Neurology MOC practice questions
32 hours of high-yield lectures featuring board-focused faculty
Illustrated course study guide (Downloadable PDF)
Earn up to 56 AMA PRA Category 1 CME Credits™
Includes 24 ABPN®-Approved Self-Assessment Category 1 Credits
CME Vault for claiming and storing your CME certificates
Online study group with other course participants
Triple Trust Guarantee – Pass or get a 110% refund
NEW! iOS & Android mobile app
Amazon.com Gift Card Terms and Conditions
Instructions on how to access your Amazon.com Gift Card will be delivered by email to the address used at registration within 5 business days from purchase
No code or additional action is required on your part at the time of purchase
One Amazon.com Gift Card per order
Offer does not apply to previous purchases
Once Amazon.com Gift Card is issued, it is non-refundable
Cannot be combined with discount promo codes or other offers
Use Code BTB200
in cart

Start Prepping Now

$1297
Sign Up Now
| | | |
| --- | --- | --- |
| | $259 | (20% of purchase amount.) Now through 12/31/22. Add to your purchase and get an eGift valued at 30% of cart total. If you prefer a discount instead for the same amount, call us at 877-225-8384. Want even more bang for your buck? Form or join a group for big savings! LEARN MORE |
100%
ABPN MOC Pass Rate for
Beat The Boards! Participants
400
Neurology MOC
Practice Questions
56
AMA PRA Category 1
CME Credits™
24
ABPN-Approved Self-
Assessment Credits Included
| | |
| --- | --- |
| | Guaranteed Secure Checkout |
Ready for your Exam? Let BERACUDA provide you with a weekly recommended study schedule for each of your exam topics! Get it for free HERE.
Group Discounts available- up to 40% OFF! Ready to buy now, but need more time to get a group together? No problem! Get 5 or more people together within 30 days of your purchase, and we'll refund the difference. Call John or Lynne at 844-332-5454 for details. LEARN MORE
REFERRED BY A COLLEAGUE? If you were referred by someone who has taken a Beat The Boards! course, enter their Ambassador Code at checkout. If you don't have their Ambassador Code, please call us with your colleague's name: 877-225-8384
TRY BEFORE YOU BUY! Get free practice questions and a board-reflective lecture. FREE TRIAL
See Details: Agenda, CME, Testimonials & FAQs
 

High-Yield Content

LASER-FOCUSED LECTURES: A comprehensive library of video lectures precisely aligns to the Neurology MOC  exam blueprint, so you focus on all exam topics and keywords with no wasted effort.

BOARD-EXPERIENCED FACULTY: Board-certified faculty are experienced in teaching Neurology MOC board exam preparation. Thus, every lecture is up to date, medically accurate, and entirely board-relevant.

Neurology MOC STUDY GUIDE: The included PDF provides the complete course syllabus, hundreds of pages long.
 

Board-Style Practice Questions

COMPREHENSIVE QUESTION BANK: 400 Neurology MOC multiple-choice questions (MCQs) are included. Each question carefully follows the ABPN board exam content outline and format.

REALISTIC TEST ENVIRONMENT: Prepare by taking practice tests in a format that's just like the actual exam.

THE "QBL" METHOD: "Question-Based Learning" ensures that your review is 100% relevant to the ABPN Neurology MOC exam. This proven method works by embedding multiple-choice questions into course lectures.

OPTIMIZED FOR LEARNING: Unlike other QBanks, Beat The Boards! Neurology MOC practice questions include referenced explanations, so you learn the "how" and "why" behind every question.

 
 

Study Community

PEER COLLABORATION: A study community welcomes you. Ask and answer colleague questions, form study groups, and track your progress.

Strength in numbers: Help and be helped, stay motivated, and get connected. All with Beat The Boards!
 

Anytime, Anywhere Access

ON-THE-GO CONVENIENCE: Fit your Neurology MOC board review around your busy schedule. Get 24/7 online access optimized for smartphone, tablet, and desktop.

MOBILE APP: Includes phone app for downloading lectures for viewing when out of Wi-Fi or cellular reach.

UNLIMITED REPEAT VIEWING: Watch lectures in any order, as many times as you need to, with unlimited access for 12 months.

CME CREDITS: Earn 56 AMA PRA Category 1 Credits™ including 24 Self-Assessment Category 1 Credits by participating in the Neurology MOC online course. Your annual employer-provided educational funds may be used to cover the costs of this CME activity.

 
Board-focused Faculty
Remember, the American Board of Psychiatry and Neurology tests you on the entire breadth of your specialty, beyond what's practical in your day-to-day. Let our knowledgeable faculty guide you through a comprehensive review that covers exactly what the Neurology MOC Exam Blueprint dictates.
Register and Study Within Minutes – No Hassles, Wasted Energy, or Delays!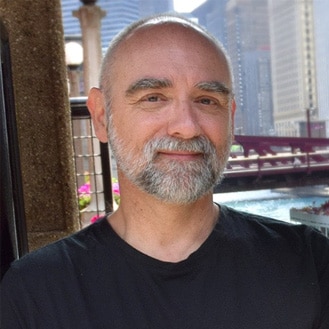 ''Here's the challenge: this Neurology MOC board review features 32 hours of laser-focused lectures and 400 QBank questions, but all that great content means nothing if you don't get through it in time for the exam. So, Beat The Boards! makes your prep easy. For example:
Listen to audio lectures on the app as you commute to and from work
Answer a few MCQs on your lunch break
Watch video lectures as you work-out on the stair climber or exercise bike
Download lectures to your phone ahead of a flight or when out of wi-fi or cellular range
We're dedicated to helping you pass your boards and that's why we offer you a better-than-money-back pass guarantee. We don't succeed unless you succeed."
Yours in board exam success,

Jack Krasuski, MD, Executive Director
drjack@americanphysician.com
Read What Your Colleagues Are Saying About This Course
"Just wanted to let you folks know that I received my results for the MOC/Neurology. I am happy to inform you that I passed, thanks to the succinct and thorough study material provided in your course. I opted for the self-study course, which allowed me to move at my own pace. The complementary question/answer section not only clued you in to exam mode but also highlighted pertinent points worth committing to memory. Furthermore, given the constraints of time, I used your course exclusively for my exam preparation. I found the course material not only more than adequate for the examination but also thoroughly covered every topic we were expected to know for the examination. I would recommend your course to anyone without reservation. I would also go so far as to say that if the candidate covers your study material thoroughly he or she could present to the examination knowing that they will pass without question."
John Stamoulis, MD, Fairhaven, MA
"I had three weeks to study for my recert boards. Unfortunately, I had a house fire and the board had the wrong address. In a panic, I ordered your course material I had no trouble passing my recert boards. It was well worth the time and money!"
Kelly Geary, MD, Pottstown, PA
"Now you can check me off as having passed. There is NO QUESTION that the course helped me. I will be 67 years old in 9 days. I will not have to do this again until I am 76. If there is anyone who vacillates about taking your course, let them call me."
Robert Todd, MD, Liverpool, NY
"Your comprehensive review of Neurology for the boards was thorough, complete and detailed. The presentation was excellent and it was a great help in passing the boards."
Irvine Mason, MD, Jupiter, FL
"I have passed my Neurology MOC. The course was helpful and have no hesitation to recommend to physicians."
Prakashkumar Patel, MD, Zephyrhills, FL
"I passed! Course was awesome. 90% of what was on test I remember being on exam! Great course!"
Sonya Brooks, MD, Antioch, TN
"I am a solo Neurologist and do not encounter the rare diseases. The course gave me a very precise background about the diseases and also mentioned the current state of neurology practice mostly seen in University settings. It was rewarding and updated my knowledge of the current neurological practice standards. Thanks."
Mohan Deochand, MD, Sanford, NC
"It is an excellent, concise and comprehensive course that can be completed in a reasonable amount of time. I think it can be particularly helpful for those of us with a specific subspecialty interest who need a refresher on disciplines outside their usual focus."
Michael Carrithers, MD, Madison, WI
"Faculty is a very well-organized, highly-intelligent group that has developed a good presentation style to deliver the material, and pretty much cover all the topics we'll need to know for our examination. It's actually focused a lot of my efforts in studying so I can complete my reviews in a lot less time."
Lawrence Scibilia, MD, Chicago, IL
"This board review course is truly excellent. It gives me clear guidance on how to prepare for the board exam and Beat The Boards. I took my MOC board exam today. Thanks everyone who is involved in this wonderful program. I feel that the money spent is well worth it."
Jianning Dong, MD, Dunlap, IL
"I really enjoyed watching the videos after work while I was exercising. This is a comprehensive review for re-certification, but also a great update in Neurology. The lecturers were very knowledgeable and aside from giving great board-taking tips, also gave updates about ongoing research on topics they lectured in. I strongly recommend this course."
Naralia Murinova, MD, Seattle, WA
"The course is extremely well designed and is certainly the best approach to learning the neuro brands. I was very impressed with the breadth of knowledge and communication skills of all the instructors. The online website extremely helpful. Great Job!"
Tom Devlin, MD, Chattanooga, TN
"Awesome program! Did the home study/online program as my only prep and got 95% correct. Would highly recommend this laser-focused course for the working doctor with little free time and the need for a cram session."
Jon Poling, MD, Athens, GA
"As a subspecialist for the last 10 years, this course was invaluable at focusing me in on what was pertinent to know and study for the MOC exam as related to all the other fields of neurology. I was well prepared for the exam."
Timothy Powell, MD, Spokane, WA
"The course is excellent. The notes are concise and to the point. The advantages of having the online notes also adds to the advantage of the entire course. I would recommend this course highly."
Dev Samuel, MD, Port Huron, MI
"I quit neurology 6 years ago and now practice sleep medicine full time. So this course was crucial to get information out of my brain and ready for the board exam. Thanks."
Deinis Irbe, MD, Eugene, OR
"Very concise but covering all Board specialty questions with remarkable explanations. Faculty was wonderful and they did a great job in delivering a vast pathology in a timely manner."
Ruxandra Costa, MD, Portland, OR
"The Home Study Course was very good. The online material is excellent and I liked the format. I recommend it to fellow Neurologists strongly."
Iqbal Khan, MD, Moosic, PA
"The course was very much exam oriented and most of the questions were from the course and if you do not have time to read much definitively I recommend to others to take this course."
Mohammed Afzal, MD, Rockford, IL
"This Course was excellent source for the exam and I would definitely recommend it to all my friends and colleagues."
Mohammed Khan, MD, Chandler, AZ
"This course helped me organize all the material and study effectively. I was happy to have plenty of questions to practice."
Smita Patel, DO, Glenview, IL
"The course provided by API is second to none in preparing one for board certification. It is easy and comprehensive and the best path for guarantee to pass with the least time to prepare for it."
Karim Fram, MD, Rochester, MI
"This is an excellent board review course. I would strongly recommend all candidates attend this course before taking the MOC examination."
Mohan Pillai, MD, Shreveport, LA
"Excellent review, very good key points; high yield. I will be able to study over time. Definitely highly recommended."
Feng Hua, MD, Modesto, CA
"Excellent course. Many of the points highlighted by the lecturers were actual test questions on the exam."
Sarbjoi Dulai, MD, Lansdowne, VA
"I found this course to be well designed and thorough. It was helpful in my MOC exam preparation."
John Blerms, MD, Evans, GA
"It was excellent. Course covered most of the topics – I recommend it to my colleagues."
Zahid Cheema, MD, Edmond, OK
"Wonderful review course. I don't think you need anything else for MOC."
Murtaza Amir, MD, Cumberland, MD
"An excellent review course overall. I would recommend this to everyone."
Thanh Dang, MD, St. Cloud, MN
"No way you can beat the efficiency of this course in preparing for the MOC."
James Dean, MD, Tulsa, OK
"Excellent learning tools for private practice and recertification examination."
Siddharth Shah, MD, Meibourne, FL
"I am pleased with the concise, focused and comprehensive format at this course."
John Blevins, MD, Evans, GA
"The webinars felt as though I was in the classroom without actually being there."
Amir Akhter, MD, Tucson, AZ
"The course was thorough and well organized and would recommend it to colleagues."
Vijay Samuel, MD, Bloomfield Hills, MI
"The course was very thorough and the presenters were excellent."
John Cintron, MD, Miami, FL
"Well-done prep. Concentrated CME – good relative cost per CME hour credit."
Ken Henderson, MD, Collieville, TN
"Excellent course. Lectures were concise, well-organized, and high-yield."
Tareck A. Kadrie, MD, Chattanooga, TN
"For a complete review, I recommend this course."
Perminder Bhatia, MD, Fresno, CA
"Very comprehensive. Good use of time."
Lisa Davidson, MD, St. Peter, MN
"Very good and informative courses."
Marina Sobol, MD, Edison, NJ
"Overall an excellent course."
Rajinesh Chaudhry, MD, Orwigsburg, PA
"Very well-organized and presented."
Christopher Milford, MD, Las Vegas, NV
"Excellent course, provides basis for study."
Edward Firouztale, MD, Dix Hills, NY
"I really like this course."
Aurelia Kozial, MD, Ashland, WI
Primary / Secondary Headache Disorders (1.25 hrs)
Rimas Lukas, MD
Pain Disorders (1 hr)
Rimas Lukas, MD
Epilepsy: Epidemiology, Etiology, Seizure Types & Syndromes / Management (1.75 hrs)
Naoum Issa, MD, PhD
Cerebrovascular Disease (1.5 hrs)
Neelofer Shafi, MD
Delirium (1.25 hrs)
Jack Krasuski, MD
Neurocognitive Disorders (3.75 hrs)
Jack Krasuski, MD
Cranial Neuropathies (1 hr)
Rimas Lukas, MD
Neuromuscular Disorders / Demyelinating Disorders (5.5 hrs)
Matthew McCoyd, MD
Movement Disorders (2 hrs)
Praveen Dayalu, MD
Trauma & Critical Care (1 hr)
Baback Arshi, MD
Neurologic Complications of Systemic Disease (1.25 hrs)
Praveen Dayalu, MD
Neuro-ophthalmology (1.5 hrs)
Jeffrey Nichols, MD
Neuro-otology (.75 hrs)
Naoum Issa, MD, PhD
Advanced Topics in Clinical Neurogenetics (2 hrs)
Brent Fogel, MD, PhD
Neuroendocrinology (.5 hrs)
Praveen Dayalu, MD
Neuro-oncology (1 hr)
Rimas Lukas, MD
Neuroinfectious Diseases (1.5 hrs)
Praveen Dayalu, MD
Neurotoxicology (.5 hrs)
Praveen Dayalu, MD
Sleep Disorders (1.5 hrs)
Hrayr Attarian, MD
Ethics & Issues in Practice (.75 hrs)
Jack Krasuski, MD
Child Neurology (1.5 hrs)
Sotirios Keros, MD, PhD
Neurorehabilitation (.5 hrs)
Praveen Dayalu, MD
Interpersonal & Communications Skills (.5 hrs)
Sotirios Keros, MD, PhD
Neuropsychological Tests (.5 hrs)
Jack Krasuski, MD
Psychiatric Survey (2.5 hrs)
Jack Krasuski, MD
Neurochemistry: Metabolism (1 hr)
Naoum Issa, MD, PhD
Intended Audience: Neurologists
Learning Objectives:
Upon completion of this program, participants should be able to:
Identify the epidemiologic, pathophysiologic, physiologic, and genetic aspects of the major neurologic and psychiatric disorders
Recall the diagnostic criteria and clinical features of major disorders
List the comorbidities and differential diagnoses
Apply the appropriate diagnostic procedures based on clinical presentation and to interpret the results of the ordered procedures
Develop comprehensive management and treatment plans for patients
Identify the ethical and legal considerations that may arise when managing patients
Accreditation Statement:
This activity has been planned and implemented in accordance with the accreditation requirements and policies of the Accreditation Council for Continuing Medical Education (ACCME) through the joint providership of PeerPoint Medical Education and American Physician Institute for Advanced Professional Studies, LLC. The PeerPoint Medical Education Institute is accredited by the ACCME to provide continuing medical education for physicians.
The American Board of Psychiatry and Neurology has reviewed the Neurology Review and has approved this program as a part of a comprehensive Self-Assessment Program, which is mandated by the ABMS as a necessary component of Maintenance of Certification.
Designation Statement:
Online Course (v7.1), Release Date January 18, 2021, Termination Date, January 17, 2024:
The PeerPoint Medical Education Institute, LLC designates this enduring material activity for a maximum of 56 AMA PRA Category 1 Credits™. Physicians should claim only the credit commensurate with the extent of their participation in the activity.
Of these 56 credits: 24 also qualify as ABPN Self Assessment credits.
Nurses & Nurse Practitioners: For all your CE requirements for recertification, the ANCC will accept AMA PRA Category 1 Credits™ from organizations accredited by the ACCME.
Physician Assistants: The NCCPA accepts AMA PRA Category 1 Credits™ from organizations accredited by the ACCME.
Licensed Psychologists: Most state boards will accept AMA PRA Category 1 Credits™ toward professional development hours. Please confirm with your state board before using this product for professional development hours.
Neurology Board Exam Dates
Neurology Certification Exam
Late Application Date: March 2, 2023
2023 Exam Dates: September 11-15, 2023
Neurology MOC Exam
Application Dates: August 1, 2022 - April 13, 2023
Late Application Date: April 20, 2023
2023 Exam Dates: July 17, - August 25, 2023
Neurology CC Combined Exam
Registration Closed
Exam Dates: April 17-21, 2023
Learn More About the Neurology Board Exams
Beat The Boards! Neurology MOC Board Review – Frequently Asked Questions
General Questions about Beat The Boards! and American Physician Institute
Is Beat The Boards! different from other board reviews?
Yes, in three main ways:
1. Beat The Boards! board review is the most comprehensive option. More than just a Question Bank of practice questions, each course includes in-depth lectures in a familiar classroom setting presented by expert faculty. This means you get a topic-by-topic review of exactly what's on the board exam in much greater detail than what you can get from Qbank answer explanations.
2. Because the physician's schedule is typically a hectic one, Beat The Boards! is optimized for on-the-go review. Components such as the audio-only lecture option, iOS and Andriod app for mobile review, and offline access capability, and a fully-illustrated board-mapped study guide make Beat The Boards! review easy to incorporate at any point in your daily routine.
3. The Triple Trust Guarantee not only gives you a full tuition* refund if you don't pass the exam the first time after taking the course, but it also gives you an extra 10% AND allows you continued access until you pass, for free. This unprecedented guarantee serves to assure you of the confidence we have that Beat The Boards! content is exceptional.
*Tuition is defined as the amount you paid for your base course, and does not include optional course add-ons, such as purchase of online access extensions, and/or the live course attendance option (where available). If any promotional items, such as gift cards, are included with your purchase, the value of that promotional item will be deducted from your tuition.
Who produces Beat The Boards! Courses? Where do you get your faculty?
Beat The Boards! board review courses are produced by American Physician Institute for Advanced Professional Studies, LLC (API). API conducts dozens of courses and trains thousands of neurologists each year to pass their boards and stay up to date in their fields. Every single one of American Physician Institute's educational courses has full editorial independence, is free of pharmaceutical and industry sponsorship and is backed by an unbeatable guarantee. Because of its reputation for excellence, American Physician Institute is able to enlist many of the top faculty from the best universities, teaching hospitals and research facilities in the country to provide you with Category 1 CME educational activities.
Do you provide board review for other medical specialties?
Yes! In fact, we provide preparation for dozens of other specialty and subspecialty board exams. Check out www.AmericanPhysician.com for the full list.
Is it likely that my employer will cover my tuition?
Because all Beat The Boards! courses are approved for AMA PRA Category 1 Credits™, it is likely that your tuition will be reimbursed. You may be surprised at how many residency and fellowship training programs, group practices, and other employers pay for or reimburse you for such Category 1 educational activities. After all, it's in everyone's best interests to have you board certified. It really pays to ask your training director, medical director or administrator if you are eligible because some training programs and employers do pay for board exam training. And, if you work for the Federal Government, American Physician Institute is a certified business in the System for Award Management (SAM) database and can accept government checks and credit cards.
Does Beat The Boards! offer any free board review resources?
Yes! Start with our Psychiatry Board Review Blog. There are general articles featuring board prep tips, and articles on board prep that are more board-specific.
What is your DUNS Number?
American Physician Institute's DUNS Number is: 016073724
Can I get a discount off course tuition?
Yes! American Physician Institute offers several board review course discounts:
Please call 877-225-8384 for more information, or visit the "Save & Earn" pages under the top menu.
What do I get when I register for the Neurology Recertification review course?
Course enrollment grants you access to your personalized online dashboard, which includes:
32 hours Recorded Video Lectures
32 hours of mp3 audio versions of lectures
PDF of Illustrated Study Guide (option for printed edition)
400 Practice Questions Bank
Earn up to 56 AMA PRA Category 1 CME Credits™
Includes 24 ABPN ® -Approved Self-Assessment Category 1 Credits
CME Vault for claiming and storing your CME certificates
Triple Trust Guarantee
Board Exam Results and The Triple Trust Guarantee
Is Beat The Boards! Neurology MOC review pass-guaranteed?
Yes, all full courses are pass-guaranteed, and backed by The Triple Trust Guarantee. At any time, you can view The Triple Trust Guarantee Terms & Conditions.
What does The Triple Trust Guarantee cover?
If you purchase a course with "The Triple Trust Guarantee" and then do not pass your board exam, API will issue a 100% refund of your paid tuition *, plus an additional 10% payment. You'll also continue to get online course access until you pass the exam, tuition-free. The guarantee expires in the event the exam for which this course is designed is no longer offered by the certifying board.
The Triple Trust Guarantee sounds too good to be true—is it for real?
Yes, it's completely real. Rest assured, API has always honored its guarantees and always will. The Triple Trust Guarantee is API's way of demonstrating that it's just as invested in your success as you are. After all, if you fail your board exam, API will pay a penalty. API will refund your course tuition in full, provide you with a bonus, and allow you continued access to the course tuition-free until you pass your exam for as long as the exam is offered by the certifying board. The guarantee ensures API doesn't get paid for effort, only for passing results.
Does The Triple Trust Guarantee cover non-tuition course options and upgrades?
No. Course options and upgrades are non-tuition related. Therefore, these fees are not included in any guarantee-related refund payment made under the terms of The Triple Trust Guarantee.
What should I do if I don't pass my board exam?
First, it's important to remember that a non-passing result is not necessarily a reflection on your abilities as a neurologist. The way the ABPN tests you is not the same as the many ways you're "tested" as a practicing neurologist. Check out this reassuring video from Dr. Jack - What To Do If You Fail Your Board Exam https://www.beattheboards.com/video-what-to-do-fail-your-board-exam/
More to the point, American Physician Institute can work with you to help you get over this professional hurdle. Give us a call!
I didn't pass my board exam. How do I activate my course guarantee?
To activate your guarantee, you must notify American Physician of your failure to pass your board exam and submit a copy of your exam notification and scores. To be eligible for the refund portion of the guarantee you must submit your documents within 45 days of the date of your exam fail notification. To notify American Physician and submit your documents, go to your course dashboard and click on the "Guarantee" tab. Complete the form and attach your exam notification and scores. You will receive an email confirmation of receipt and someone will contact you shortly. If you need assistance with this process or your course access is expired, please contact Customer Care at 877-225-8384
Neurology Recertification Course Access
When do I receive online access to my Neurology MOC review course materials?
When a credit card or debit is used for payment, access is immediate. When a check is used as payment, access will be granted once the check has been received and verified.
How long do I have access to my online materials? Does my course expire?
The Neurology Recertification prep course and all its associated online material remains active for a full 12 months from your date of purchase when you register now.
What if I'm not ready to take my exam? Can I extend my course?
Some neurologists invest in a board-preparation course many years prior to their exam. In these cases, Beat the Boards! allows course registrants to extend the life of their course by 12 months for an additional fee. If you wish to extend your access, please call 877-225-8384 prior to your course expiration date. NOTE: Extension options may be available to Group registrations by calling 844-332-5454.
What are your system requirements?
Our products only require Internet access and a web browser (e.g. Google Chrome, Firefox, Safari. Use of Internet Explorer is NOT recommended.). All content is compatible with current Mac and PC operating systems.
CME Credits & Board Info
How do I get my CME credits?
Online Courses – From your course dashboard, click on the Claim CME tab. You will see your CME test(s) and/or SA test here. Complete the test, and once you have passed with 50% or better, your CME certificate will be issued immediately and placed in your CME Vault. SA tests are not a graded activity. Your certificate is issued based on completing the activity.
Live Courses – From your course dashboard, click on the Claim CME tab. You will see your CME test, CME survey, or SA test here. Complete the test, and once you have passed with 50% or better, your CME certificate will be issued immediately and placed in your CME Vault. SA tests and CME surveys are not a graded activity. Your certificate is issued based on completing these activities.
How do I access my earned CME credits?
The Neurology Recertification board review includes access to CME™ Vault for convenient storing and retrieval of CME-related documents. Access this area from the CMEVault tab in your course dashboard.
Where can I find information about taking my specialty's board exam?
For information about the Neurology Recertification Board Exam, please visit The American Board of Psychiatry and Neurology www.abpn.com
Use Code BTB200
in cart

Start Prepping Now

$1297
Sign Up Now